​
Taeuber Troupe connects people of all ages with the magic of art and animals.
​
Artist Michelle Lassaline, dressed in her handmade papier-mache animal masks and costumes, paints watercolor portraits of people as their favorite animal. Michelle has been performing since 2014 at events including the Seattle Arts in Parks program, the 2018 Seattle Mayors Arts Awards, the 2019 Northwest Public Art Consortium Conference, the 2020 Artist Trust Auction, the Tacoma Art Museum, Pike Place Evening Market, Fremont Sunday Market, the Vashon Farmers Market, and many more.
She's painted people as all kinds of animals: From elephants and crocodiles to honey bees and kangaroos. Wombat, whale, or wildebeest, what kind of animal are you?
​
Follow @Taeuber_troupe to find out where she'll be performing next, or book a performance for your event!
​
​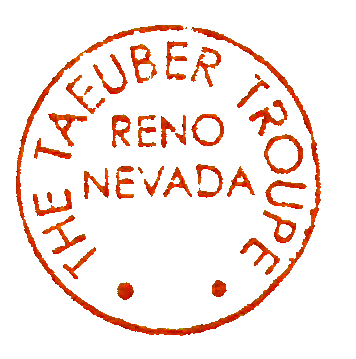 T

aeuber Troupe adds whimsy and wit to celebrations of all kinds.
Guests have their portraits made in just 3 to 5 minutes and receive a 4"x6" original watercolor in a clear archival sleeve.
​
Contact for availability and quote
Pop-up markets
Weddings
Fundraisers
Birthday parties
Corporate retreats
Private events
​
©
A friendly and educational reminder about copyright:
You must pay a licensing fee to make copies of original artwork.
Please contact me if you have questions about copyright, fees, or if you want to use your portrait for another purpose like an invitation or announcement.